Turkey Stew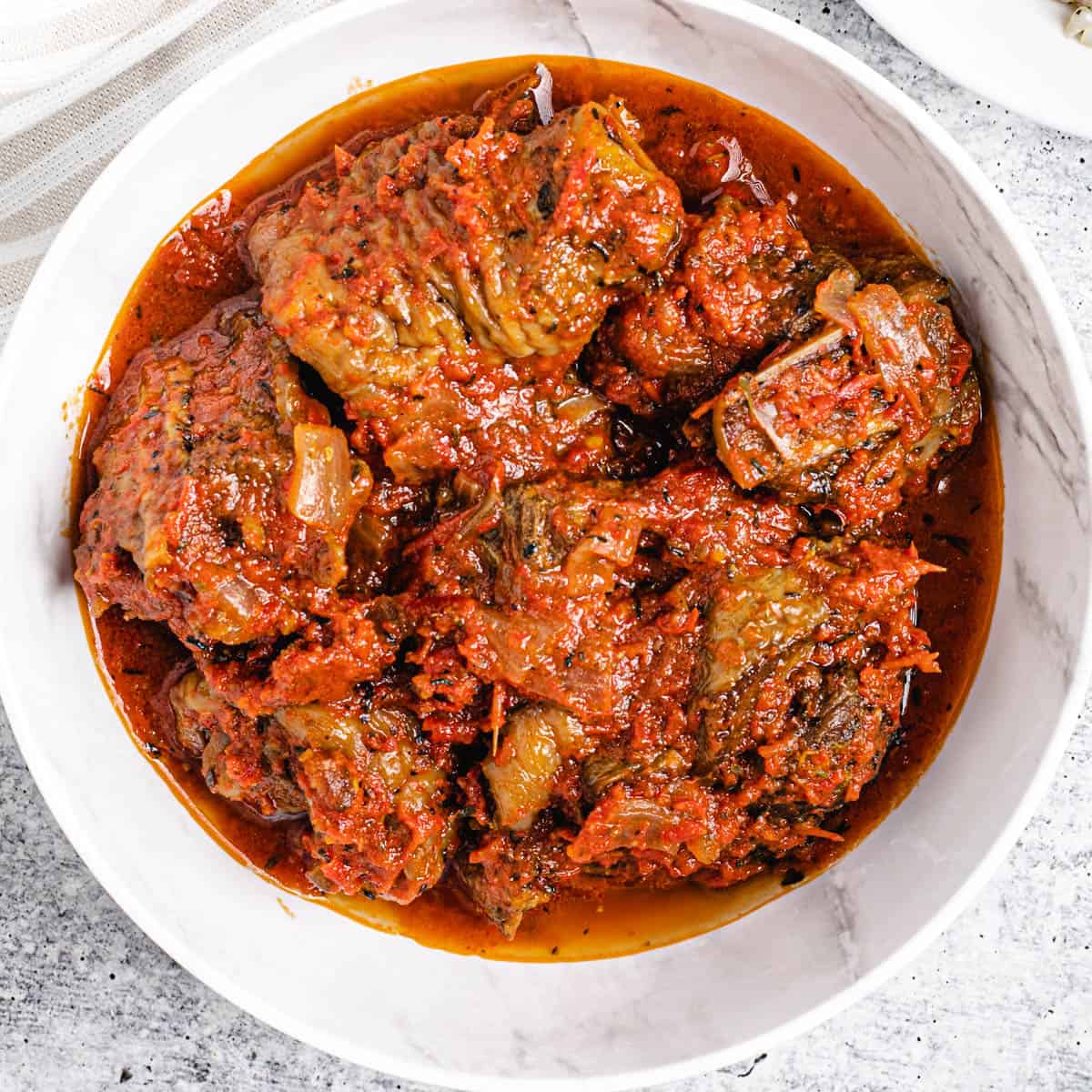 Ingredients
Turkey
Onion
Garlic
Ginger
Tomatoes
Bell pepper
Scotch bonnet pepper
Paprika
Thyme
Curry powder
Bay leaves
Chicken bouillon powder
Salt
Vegetable oil
Preparation Steps
In a pot, heat vegetable oil and sauté chopped onions, garlic, and ginger until fragrant.
Add chopped tomatoes, bell pepper, and scotch bonnet pepper to the pot and cook until softened.
Add paprika, thyme, curry powder, bay leaves, chicken bouillon powder, and salt to the pot. Stir well.
Add the turkey pieces to the pot and mix until they are well coated with the spice mixture.
Cover the pot and let the turkey cook for about 40-45 minutes or until tender.
Once the turkey is cooked, remove it from the pot and set it aside.
Blend the stew mixture in the pot until smooth.
Return the blended stew to the pot and add the cooked turkey back in.
Cook for an additional 10 minutes to allow the flavors to blend together.
Remove from heat and let the stew cool slightly before serving.