African Sausage Rolls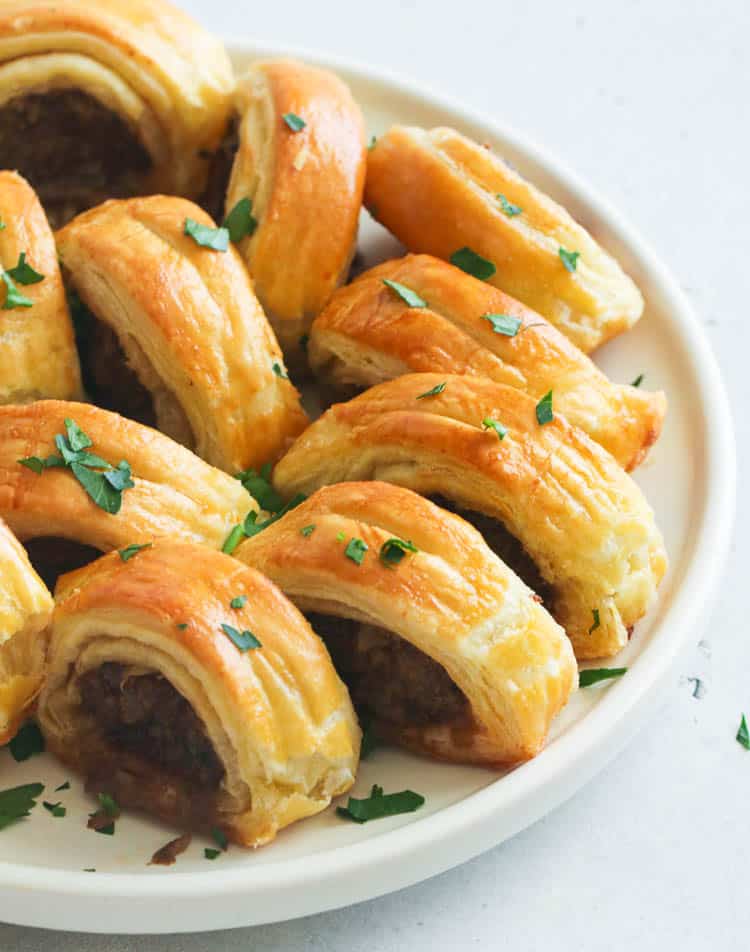 Ingredients
Puff pastry
Sausages
Onion
Garlic
Bell pepper
Egg
Salt
Black pepper
Paprika
Chili powder
Mustard
Preparation Steps
Preheat the oven to 400°F (200°C).
In a skillet, sauté chopped onion, garlic, and bell pepper until softened.
In a bowl, combine the sautéed vegetables with salt, black pepper, paprika, chili powder, and mustard. Mix well.
Roll out the puff pastry and cut it into rectangles.
Place a sausage on each rectangle and spoon some of the vegetable mixture on top of the sausage.
Roll the pastry tightly around the sausage and seal the edges.
Beat an egg and brush it over the sausage rolls.
Place the sausage rolls on a baking sheet and bake them in the preheated oven for about 20-25 minutes or until golden brown.
Remove from the oven and let them cool slightly before serving.