Rice Flour Chocolate Chip Cookies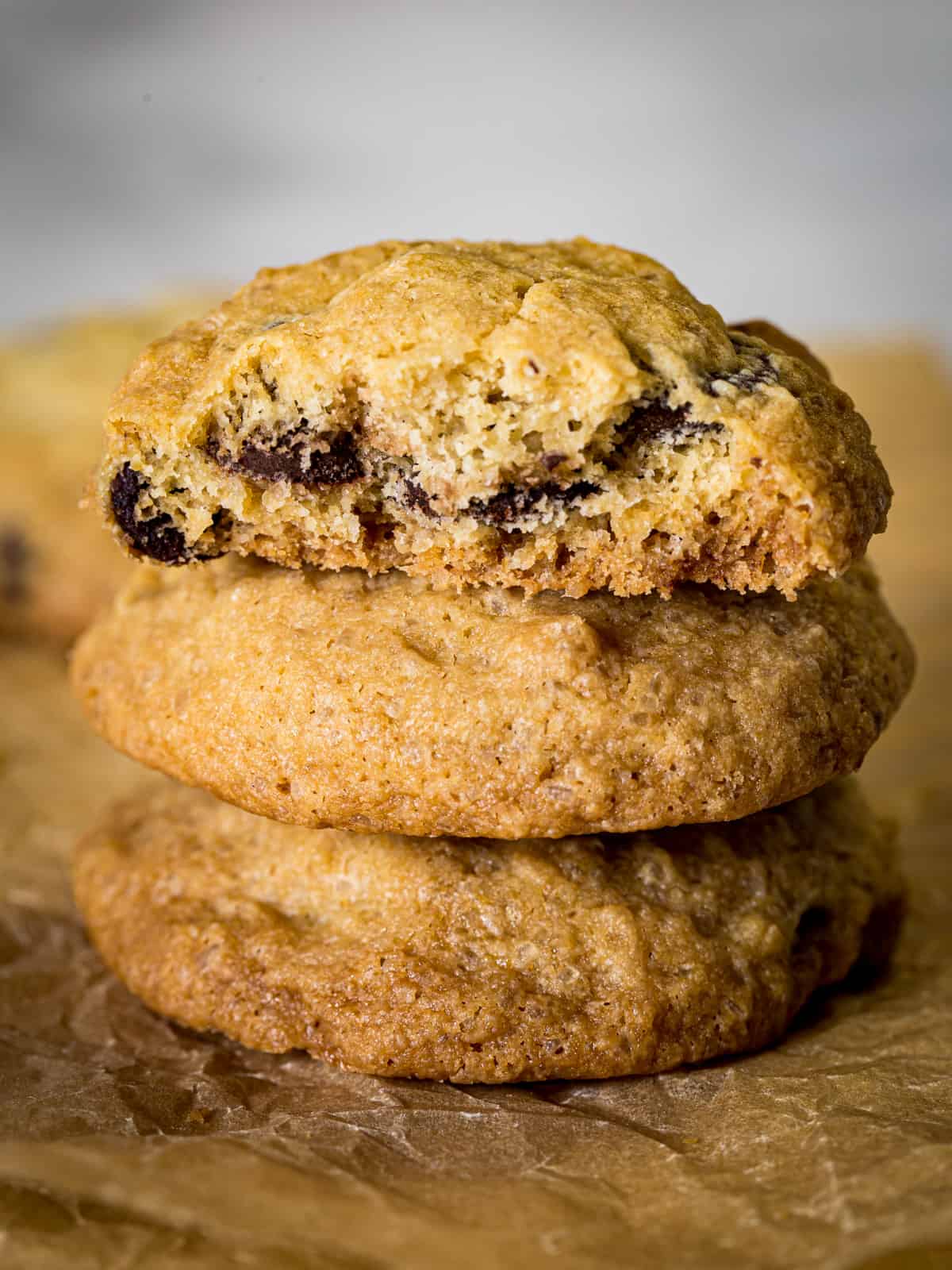 Ingredients
1 cup rice flour
1/2 cup butter, softened
1/2 cup brown sugar
1/4 cup granulated sugar
1 teaspoon vanilla extract
1/2 teaspoon baking soda
1/4 teaspoon salt
1/2 cup chocolate chips
Preparation Steps
Preheat the oven to 350°F (175°C). Line a baking sheet with parchment paper.
In a mixing bowl, cream together the softened butter, brown sugar, and granulated sugar until light and fluffy.
Add the vanilla extract and mix well.
In a separate bowl, whisk together the rice flour, baking soda, and salt.
Add the dry ingredients to the butter mixture and mix until well combined.
Fold in the chocolate chips.
Drop rounded tablespoonfuls of dough onto the prepared baking sheet, spacing them about 2 inches apart.
Bake for 12-15 minutes, or until the edges are golden brown.
Remove from the oven and let the cookies cool on the baking sheet for a few minutes before transferring them to a wire rack to cool completely.
Serve and enjoy!
Description
These Rice Flour Chocolate Chip Cookies are a delicious gluten-free alternative to traditional chocolate chip cookies. Made with rice flour, they have a tender texture and are packed with chocolatey goodness. They are easy to make and perfect for those with gluten sensitivities or anyone looking for a tasty cookie recipe.
Keywords
Rice Flour, Chocolate Chip Cookies, Gluten-Free, Dessert