Chocolate Mango Smoothie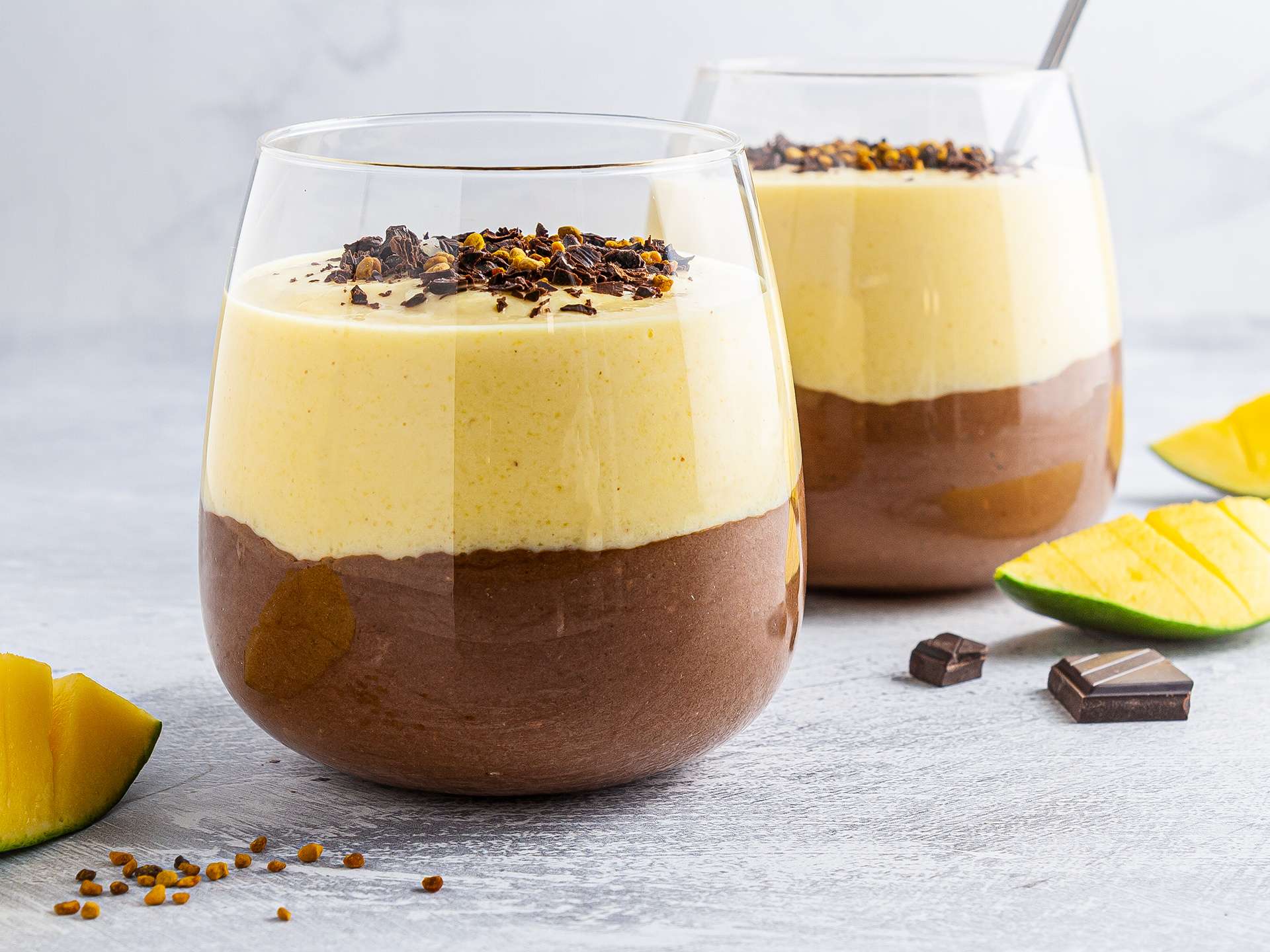 Ingredients
1 ripe mango, peeled and pitted
1 cup almond milk
2 tablespoons cocoa powder
1 tablespoon honey or maple syrup
1/2 teaspoon vanilla extract
1 cup ice cubes
Preparation Steps
Place the mango, almond milk, cocoa powder, honey or maple syrup, vanilla extract, and ice cubes in a blender.
Blend on high speed until smooth and creamy.
Pour the smoothie into glasses and serve immediately.
Description
Chocolate Mango Smoothie is a refreshing and indulgent beverage made with ripe mango, cocoa powder, almond milk, and a touch of sweetness. It's a perfect treat for chocolate and mango lovers and can be enjoyed as a quick breakfast or a satisfying snack.
Recipe Category
Smoothies
Keywords
Chocolate mango smoothie, beverage recipe, mango, cocoa, almond milk, refreshing