Hearty Salmon Stew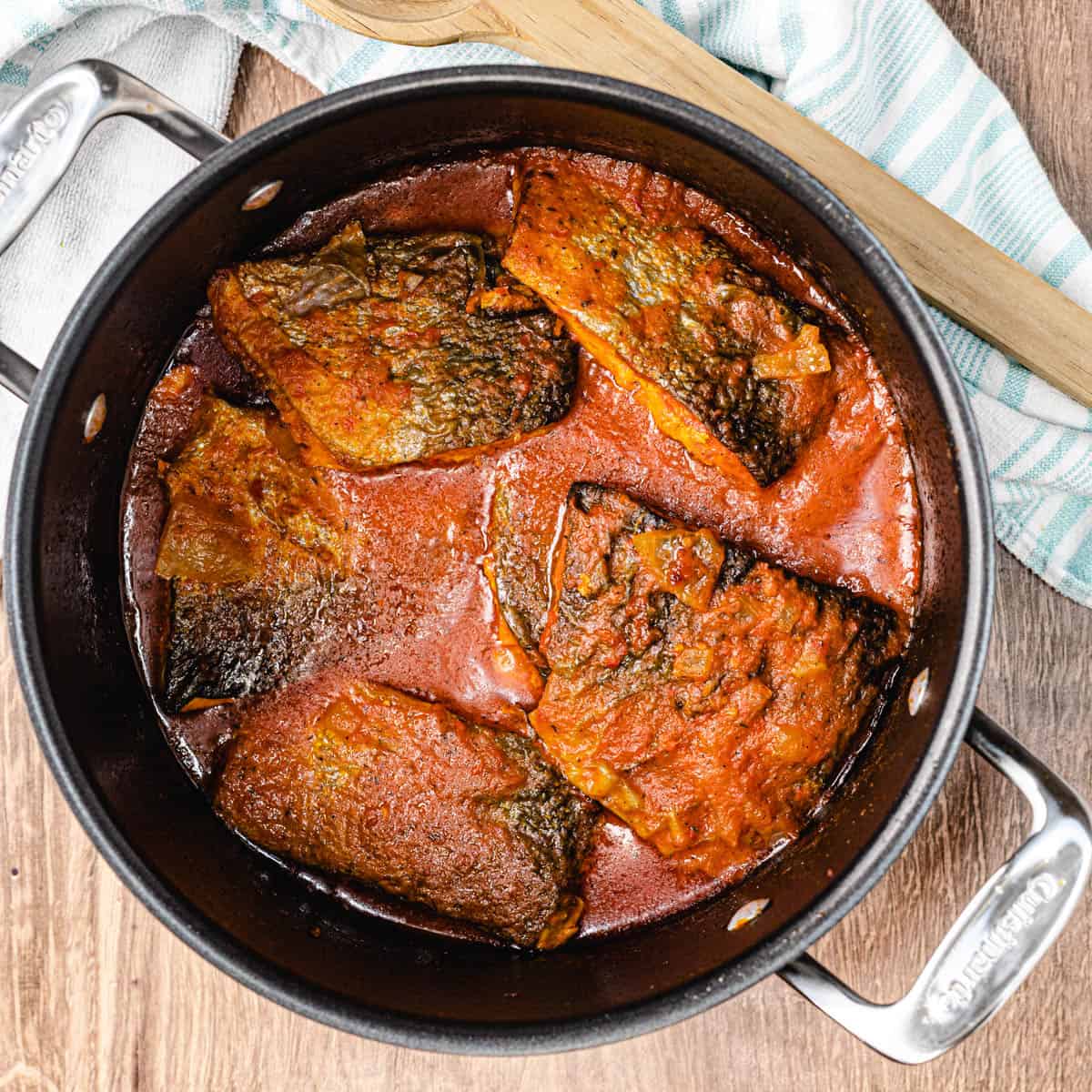 Ingredients
Salmon fillets
Olive oil
Onion
Bell peppers
Garlic
Ginger
Tomato paste
Crushed tomatoes
Chicken broth
Coconut milk
Cayenne pepper
Paprika
Thyme
Salt
Black pepper
Fresh cilantro
Preparation Steps
Heat olive oil in a large pot and sauté onions, bell peppers, garlic, and ginger until fragrant.
Add tomato paste and crushed tomatoes to the pot and cook for a few minutes.
Add chicken broth and bring the mixture to a boil.
Reduce the heat to medium-low and add coconut milk, cayenne pepper, paprika, thyme, salt, and black pepper. Stir well.
Add the salmon fillets to the pot and simmer for about 15-20 minutes until the salmon is cooked through.
Garnish with fresh cilantro and serve the hearty salmon stew hot.