Catfish Stew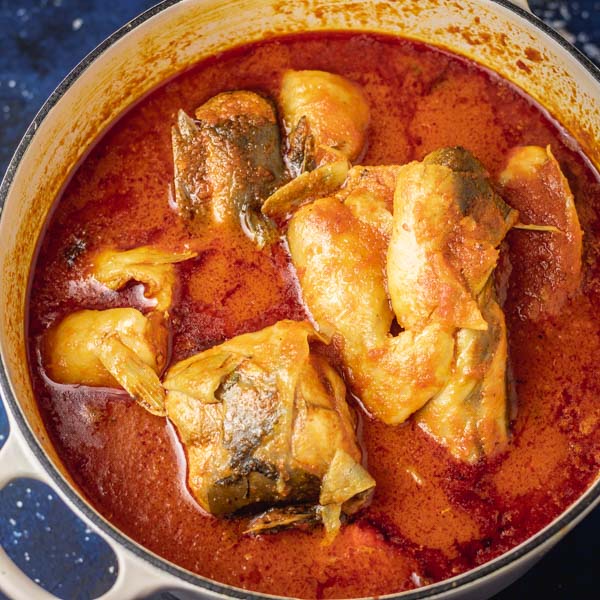 Ingredients
Catfish fillets
Onion
Tomatoes
Red bell pepper
Green bell pepper
Scotch bonnet pepper
Garlic
Ginger
Vegetable oil
Tomato paste
Stock cubes
Thyme
Curry powder
Salt
Water
Fresh parsley
Preparation Steps
Season the catfish fillets with salt and set aside.
In a blender, blend together onion, tomatoes, red bell pepper, green bell pepper, scotch bonnet pepper, garlic, and ginger to make a smooth puree.
Heat vegetable oil in a pot and sauté the puree for a few minutes.
Add tomato paste, stock cubes, thyme, curry powder, and salt. Stir well.
Add water and bring the stew to a boil.
Reduce the heat to medium-low and add the catfish fillets to the pot.
Cover the pot and simmer for about 20-25 minutes until the catfish is cooked through.
Garnish with fresh parsley and serve the catfish stew hot with rice or any side of your choice.