Gizdodo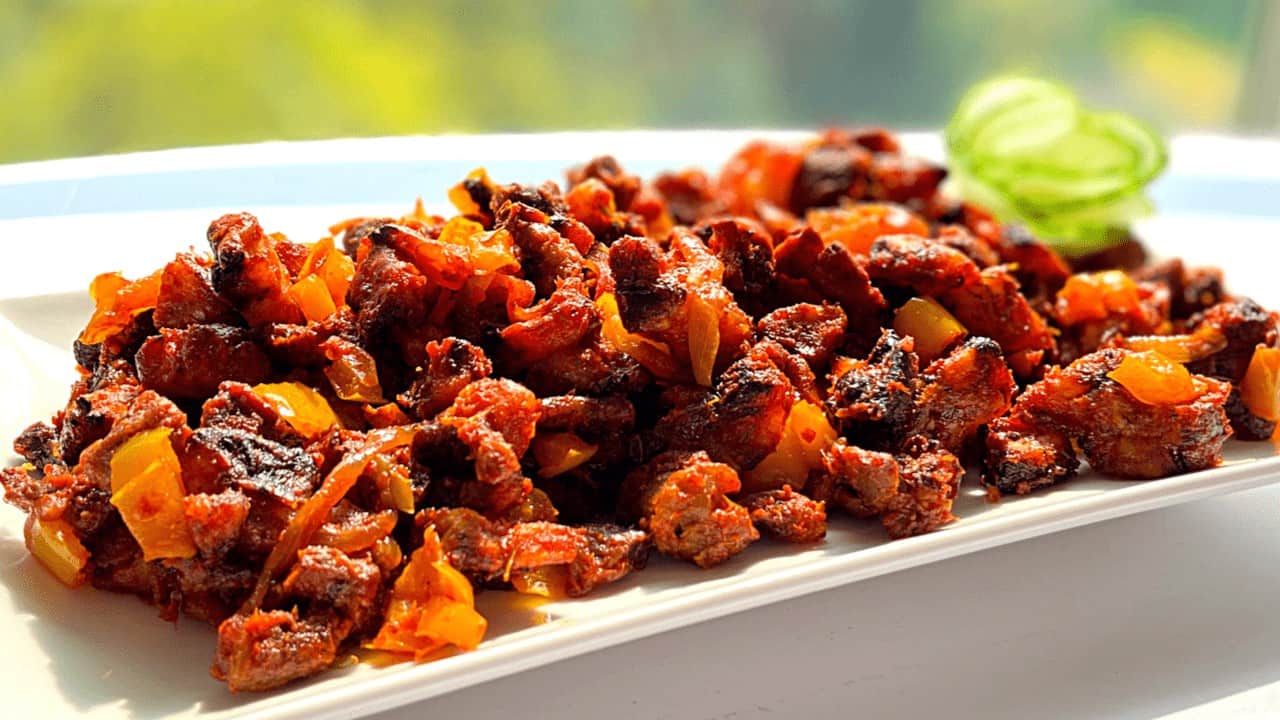 Ingredients
500g chicken, cut into bite-sized pieces
2 ripe plantains, diced
1 bell pepper (capsicum), diced
1 onion, chopped
3 cloves garlic, minced
1 teaspoon curry powder
1/2 teaspoon thyme
1/2 teaspoon paprika
1/2 teaspoon salt
1/4 teaspoon black pepper
1/4 cup vegetable oil
1 cup diced tomatoes
2 tablespoons tomato paste
1 cup chicken broth
2 tablespoons chopped fresh parsley
1 scotch bonnet pepper, sliced (optional)
Preparation Steps
In a bowl, season the chicken pieces with curry powder, thyme, paprika, salt, and black pepper. Mix well and set aside.
Heat the vegetable oil in a large pan over medium heat.
Add the seasoned chicken pieces to the pan and cook until browned on all sides.
Remove the chicken from the pan and set aside.
In the same pan, add the diced onions and minced garlic. Sauté until the onions become translucent.
Add the diced tomatoes and tomato paste to the pan. Cook until the tomatoes soften and the mixture thickens.
Pour in the chicken broth and bring the mixture to a simmer.
Add the diced plantains, bell pepper, and cooked chicken to the pan. Stir well to combine.
Cover the pan and let the ingredients cook for about 10 minutes or until the plantains are tender.
Remove the lid and stir in the chopped fresh parsley and sliced scotch bonnet pepper (if using).
Continue cooking for another 2-3 minutes.
Remove from heat and serve hot.