Crispy Spring Rolls – African Style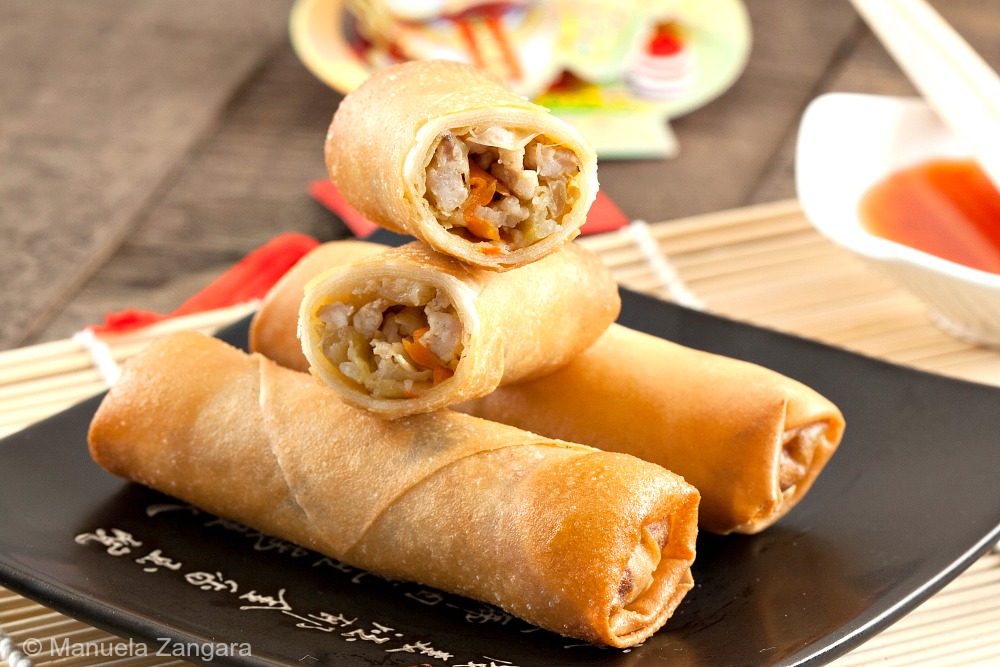 Ingredients
Chicken breast
Shrimp
Cabbage
Carrots
Bean sprouts
Spring onions
Garlic
Ginger
Soy sauce
Oyster sauce
Sesame oil
Salt
Spring roll wrappers
Oil (for frying)
Preparation Steps
Finely chop the chicken breast, shrimp, cabbage, carrots, spring onions, garlic, and ginger.
In a large bowl, mix together the chopped ingredients with soy sauce, oyster sauce, sesame oil, and salt.
Take a spring roll wrapper and place a spoonful of the filling mixture on one corner.
Roll the corner with the filling tightly, then fold in the sides, and continue rolling until you have a sealed spring roll.
Repeat the process with the remaining spring roll wrappers and filling.
Heat oil in a deep frying pan or pot.
Once the oil is hot, carefully place the spring rolls in the pan and fry until they turn golden brown and crispy.
Remove the spring rolls from the oil and drain on paper towels to remove excess oil.
Serve the crispy spring rolls hot with your favorite dipping sauce.