Kare-Kare Sauce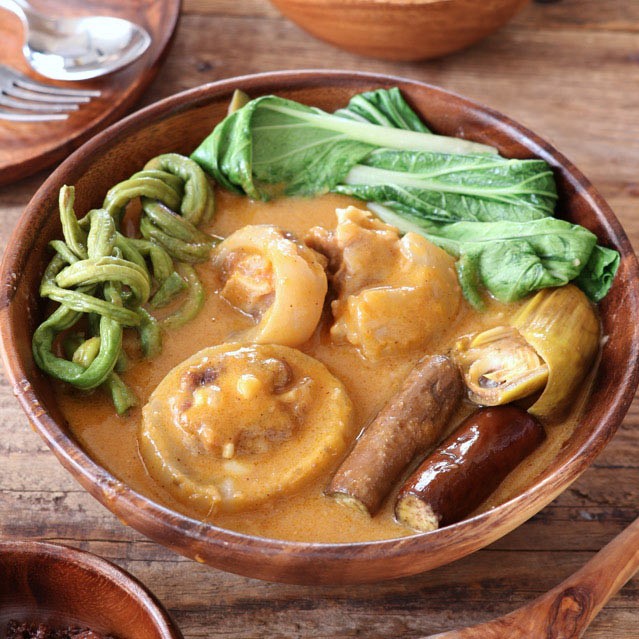 Ingredients
Peanut butter
Garlic
Onion
Annatto powder
Fish sauce
Beef broth
Cornstarch
Water
Preparation Steps
In a pan, sauté garlic and onion until fragrant.
Add peanut butter, annatto powder, and fish sauce to the pan. Stir well to combine.
Add beef broth and let it simmer for a few minutes.
In a separate bowl, dissolve cornstarch in water to make a slurry.
Add the cornstarch slurry to the pan and stir until the sauce thickens.
Kare-Kare Sauce is now ready to be served.