Imitation Crab Meat with Butter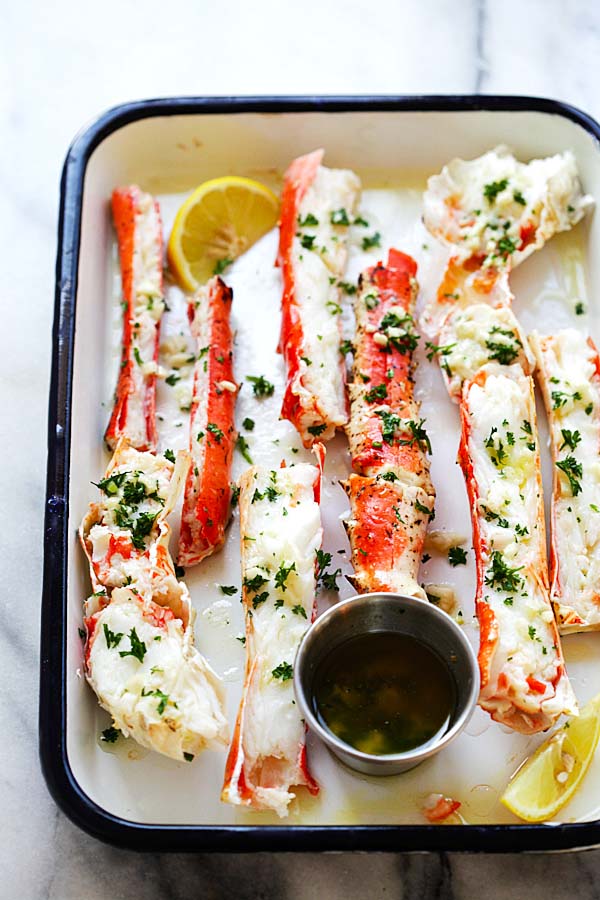 Ingredients
1 pound imitation crab meat
4 tablespoons butter
2 cloves garlic, minced
1 tablespoon lemon juice
Salt and pepper to taste
Chopped parsley for garnish
Preparation Steps
In a large skillet, melt the butter over medium heat.
Add the minced garlic to the skillet and sauté for about 1 minute until fragrant.
Add the imitation crab meat to the skillet and cook for 5-7 minutes, stirring occasionally, until heated through.
Drizzle the lemon juice over the crab meat and season with salt and pepper to taste.
Stir everything together gently and cook for an additional 1-2 minutes.
Remove from heat and garnish with chopped parsley.
Serve hot and enjoy!
Keywords
Imitation crab meat, butter, garlic, lemon, seafood, recipe
Aggregate Rating
4.8
out of
5
based on
25
ratings
Description
A delicious recipe for Imitation Crab Meat with Butter. It's a quick and easy seafood dish that is perfect for a meal or appetizer.
Recipe Cuisine
International