Pan-Fried Carne Asada Recipe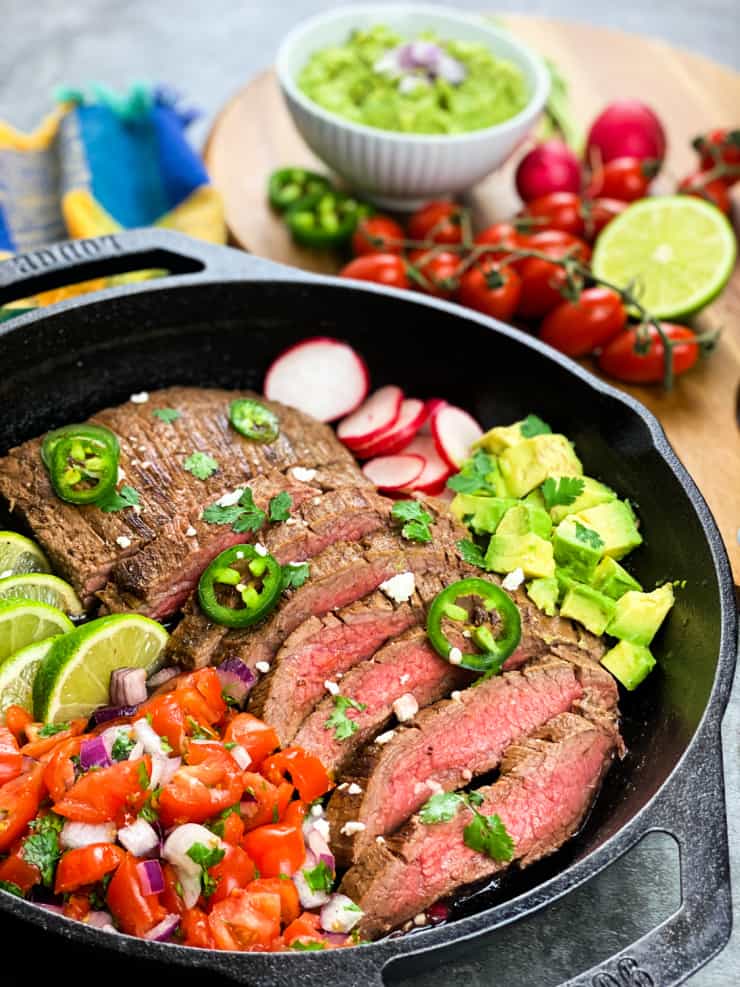 Ingredients
1 pound skirt steak
1/4 cup fresh lime juice
2 cloves garlic, minced
1 teaspoon ground cumin
1 teaspoon chili powder
1/2 teaspoon salt
1/4 teaspoon black pepper
2 tablespoons vegetable oil
Preparation Steps
In a bowl, combine the lime juice, minced garlic, cumin, chili powder, salt, and black pepper to make the marinade.
Place the skirt steak in a shallow dish and pour the marinade over it. Let it marinate for at least 15 minutes, turning the steak once or twice to coat it evenly.
Heat a large skillet or grill pan over medium-high heat and add the vegetable oil.
Remove the steak from the marinade and shake off any excess. Place the steak in the hot skillet and cook for about 4-5 minutes per side for medium-rare, or adjust the cooking time to your desired level of doneness.
Transfer the cooked steak to a cutting board and let it rest for a few minutes. Slice the steak against the grain into thin strips.
Serve the carne asada with warm tortillas, salsa, guacamole, and your favorite toppings.
Recipe Category
Main Course
Keywords
Carne asada, skirt steak, Mexican, pan-fried, grilled, marinated, steak recipe