Eba and Vegetable Soup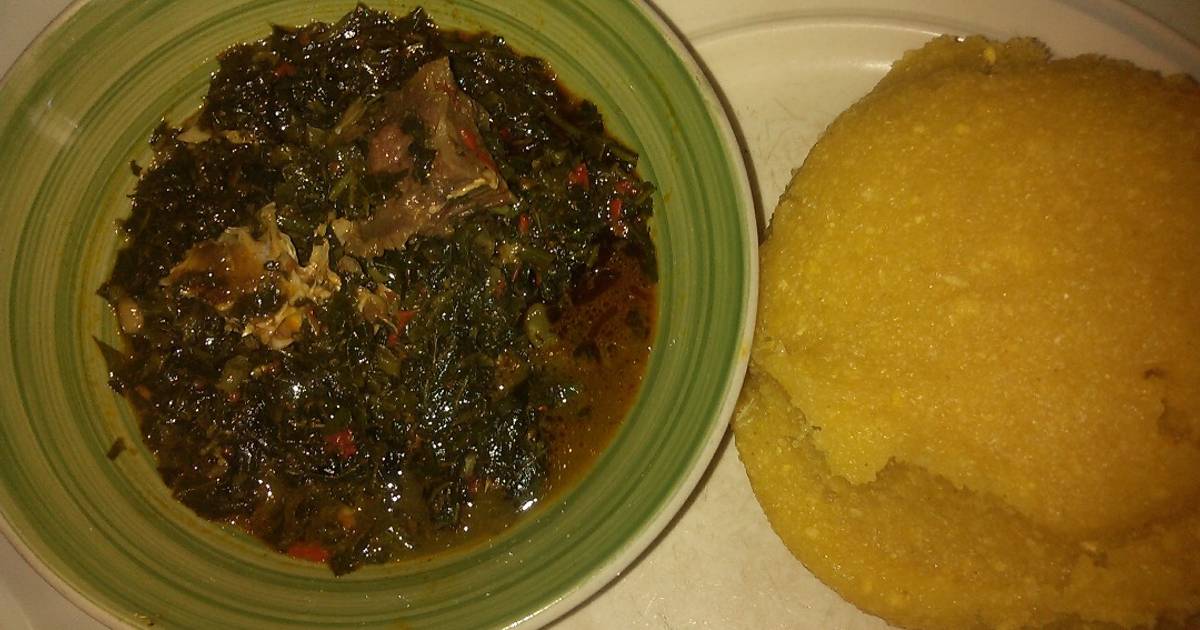 Ingredients
2 cups spinach or ugu leaves, chopped
2 cups pumpkin leaves (ugu), chopped
Assorted meat and fish
Palm oil
2 tablespoons ground crayfish
1 onion, chopped
2 seasoning cubes
Salt to taste
Water for cooking
Garri (cassava flakes) or fufu (fermented cassava) for serving
Preparation Steps
In a pot, boil the assorted meat and fish with seasoning cubes, chopped onion, and salt until tender.
Add the chopped spinach and pumpkin leaves to the pot and cook for about 5 minutes or until wilted.
Heat palm oil in a separate pot.
Add the ground crayfish and stir-fry for a few minutes.
Add the cooked meat and vegetable mixture to the pot with the palm oil and stir well.
Cover the pot and let it simmer for about 10-15 minutes, stirring occasionally.
Adjust the seasoning with salt and additional seasoning cubes, if desired.
Remove from heat and serve the vegetable soup with eba (garri) or fufu.