Beef Kare-Kare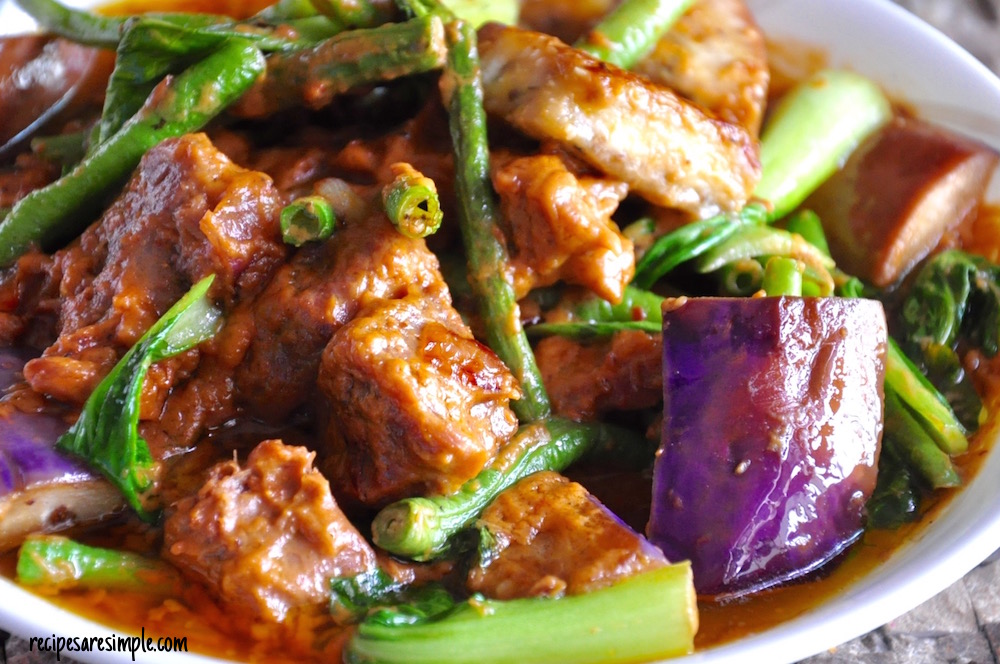 Ingredients
Beef oxtail
Beef tripe
Peanut butter
Rice flour
Annatto powder
Garlic
Onion
Eggplant
String beans
Bok choy
Fish sauce
Salt
Ground black pepper
Preparation Steps
In a large pot, boil beef oxtail and tripe until tender. Remove from the pot and set aside.
In a separate pot, prepare the peanut sauce by mixing peanut butter, rice flour, and annatto powder.
In a separate pan, sauté garlic and onion until fragrant.
Add the boiled beef oxtail and tripe to the pan. Stir-fry for a few minutes.
Add the peanut sauce to the pan and mix well.
Add water to achieve the desired consistency of the sauce.
Add eggplant, string beans, and bok choy to the pan. Cook until the vegetables are tender.
Season with fish sauce, salt, and ground black pepper to taste.
Beef Kare-Kare is now ready to be served.