Sweet and Spicy Pancit Canton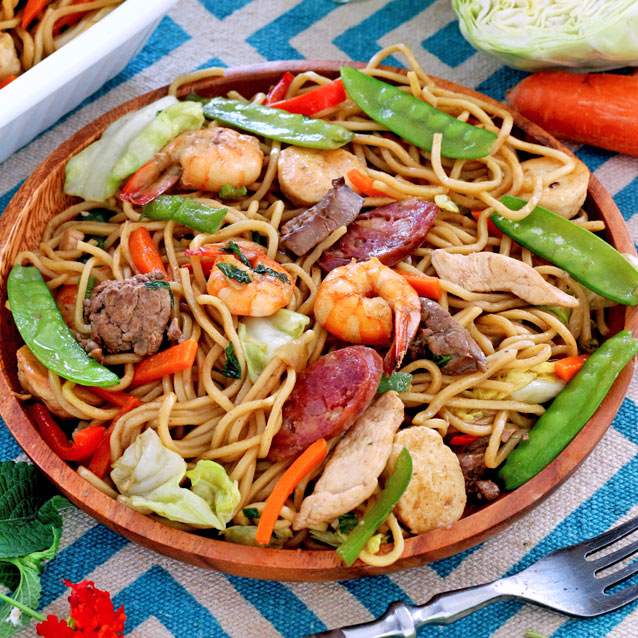 Ingredients
Pancit canton noodles
Chicken, sliced
Shrimp, peeled and deveined
Carrots, julienned
Cabbage, shredded
Bell peppers, sliced
Onion, chopped
Garlic, minced
Soy sauce
Oyster sauce
Sugar
Chili flakes
Cooking oil
Salt and pepper
Preparation Steps
In a pan, heat cooking oil and sauté the garlic and onion.
Add the chicken and shrimp. Cook until browned.
Add the vegetables and cook until tender-crisp.
Season with soy sauce, oyster sauce, sugar, salt, and pepper.
Add the pancit canton noodles and mix well to combine.
Sprinkle with chili flakes for a spicy kick.
Cook until the noodles are soft and the flavors are well incorporated.
Sweet and Spicy Pancit Canton is now ready to be served.