Lechon
Unknown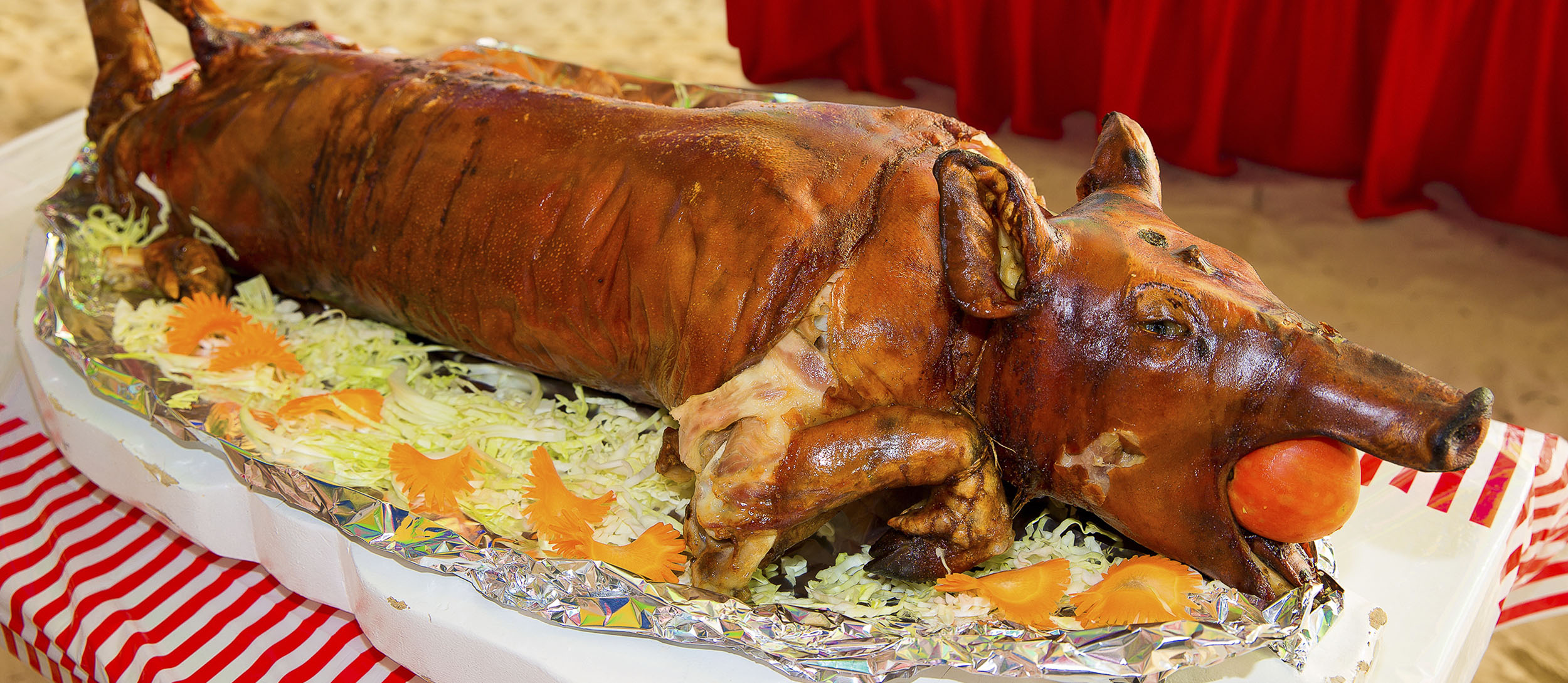 Ingredients
Whole pig
Salt
Garlic, minced
Pepper
Lemongrass, chopped
Bay leaves
Cooking oil
Preparation Steps
Clean the pig thoroughly and pat dry.
In a bowl, mix salt, minced garlic, pepper, lemongrass, and bay leaves to create a marinade.
Rub the marinade all over the pig, ensuring that it is evenly coated.
Let the pig marinate for at least 1 hour or overnight in the refrigerator.
Preheat the oven or roasting pit to a high temperature.
Place the pig on a roasting rack and secure it properly.
Roast the pig for about 3 hours or until the skin turns crispy and golden brown.
Rotate and baste the pig every 30 minutes to ensure even cooking and to keep it moist.
Once the lechon is cooked, remove it from the oven or pit and let it rest for a few minutes before serving.
Lechon is now ready to be enjoyed.