Ghanaian Pancake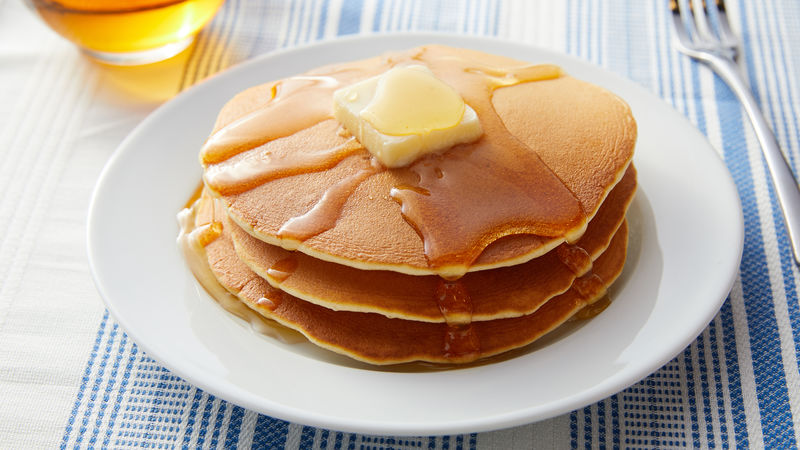 Ingredients
2 cups all-purpose flour
2 teaspoons baking powder
1/4 teaspoon salt
2 tablespoons sugar
1 cup milk
2 eggs
Vegetable oil for frying
Preparation Steps
In a large bowl, whisk together the flour, baking powder, salt, and sugar.
In a separate bowl, whisk together the milk and eggs.
Pour the milk mixture into the flour mixture and stir until well combined.
Heat a small amount of vegetable oil in a non-stick skillet over medium heat.
Pour about 1/4 cup of batter into the skillet and spread it out into a round shape.
Cook for 2-3 minutes or until bubbles form on the surface.
Flip the pancake and cook for an additional 2-3 minutes until golden brown.
Transfer the cooked pancake to a plate and repeat with the remaining batter.
Serve the Ghanaian pancakes warm and enjoy!
Description
Ghanaian Pancake is a popular street food in Ghana. It's a simple and delicious pancake made with a few basic ingredients. These pancakes are fluffy and perfect for breakfast or as a snack.
Recipe Category
Breakfast
Keywords
Ghanaian pancake, pancake recipe, breakfast pancake, street food, Ghanaian cuisine