Yellow Rice in Rice Cooker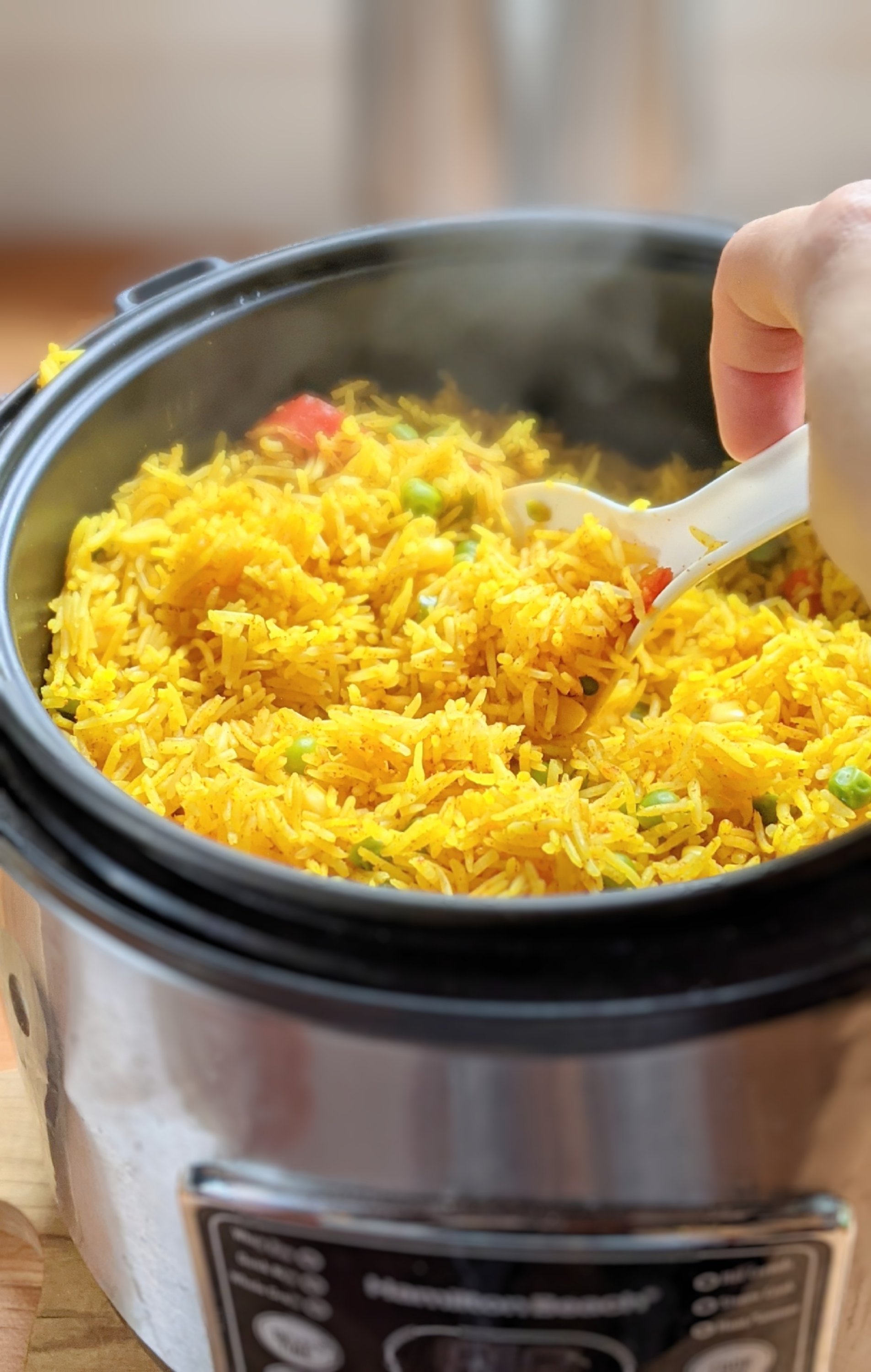 Ingredients
2 cups long-grain rice
3 cups vegetable broth
1/2 onion, finely chopped
2 cloves garlic, minced
1 tablespoon turmeric powder
1 teaspoon cumin powder
1/2 teaspoon paprika
1/4 teaspoon saffron threads (optional)
Salt to taste
2 tablespoons olive oil
Fresh cilantro or parsley for garnish
Preparation Steps
Rinse the rice under cold water until the water runs clear, then drain.
In the rice cooker, add the rice, vegetable broth, chopped onion, minced garlic, turmeric powder, cumin powder, paprika, saffron threads (if using), and salt.
Stir everything together to combine.
Close the rice cooker and set it to the "Cook" or "White Rice" setting.
Let the rice cook according to the rice cooker's instructions, typically around 30 minutes.
Once the rice is cooked, let it sit in the rice cooker for about 5 minutes to steam.
Open the rice cooker and fluff the rice with a fork.
Drizzle the olive oil over the rice and gently toss to distribute the oil.
Garnish with fresh cilantro or parsley.
Serve the yellow rice as a delicious side dish with your favorite main course.