Ayamase Stew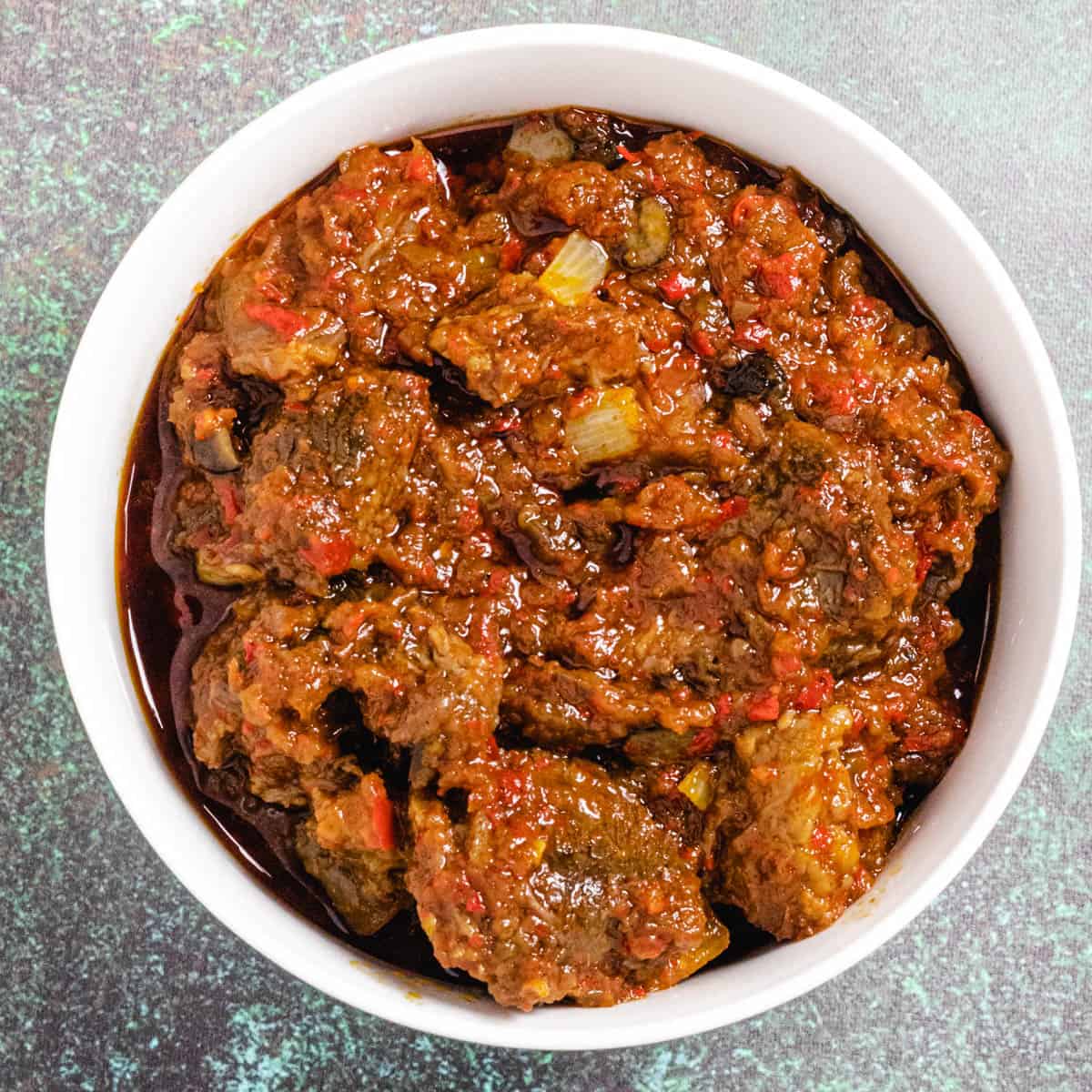 Ingredients
Green bell peppers
Red bell peppers
Scotch bonnet peppers
Onions
Palm oil
Locust beans (iru)
Assorted meat
Stockfish
Dry fish
Seasoning cubes
Salt
Preparation Steps
Blend the green bell peppers, red bell peppers, scotch bonnet peppers, and onions together.
Heat palm oil in a pot over medium heat.
Add the blended pepper mixture to the pot and fry for about 15 minutes.
Crush the locust beans (iru) and add to the pot.
Add the assorted meat, stockfish, and dry fish to the pot. Stir well.
Season with seasoning cubes and salt to taste.
Cook for about 1 hour, stirring occasionally, until the meat is tender and the stew has thickened.
Remove from heat and serve the Ayamase Stew hot with your preferred accompaniment.