Atay Balunan Adobo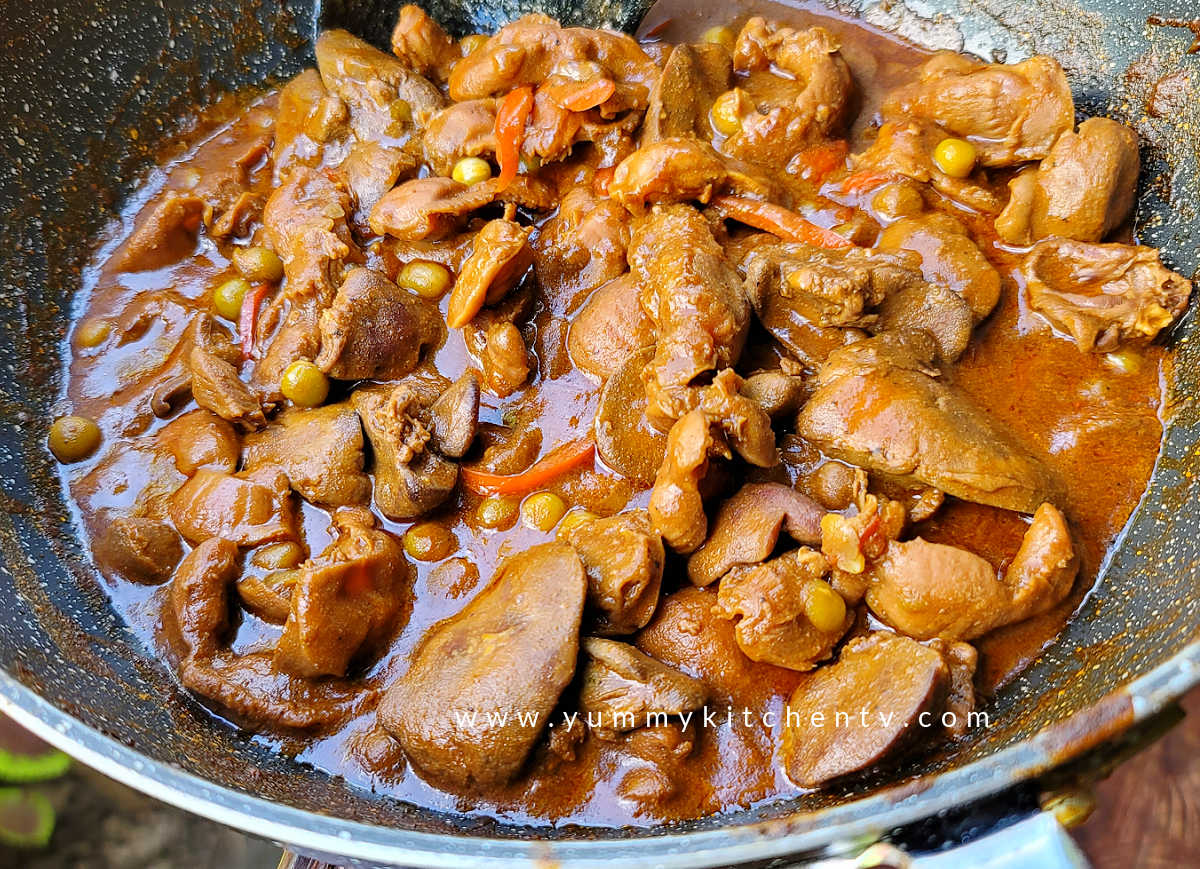 Ingredients
Chicken liver (atay)
Chicken gizzard (balunbalunan)
Soy sauce
Vinegar
Garlic, minced
Onion, sliced
Black peppercorns
Bay leaves
Water
Cooking oil
Preparation Steps
In a pan, heat cooking oil and sauté garlic and onion until fragrant.
Add the chicken liver and gizzard. Cook until browned on all sides.
Pour in soy sauce and vinegar. Add black peppercorns and bay leaves.
Bring the mixture to a boil, then reduce the heat and simmer for about 1 hour or until the chicken liver and gizzard are tender.
Add water if needed to adjust the consistency of the sauce.
Continue simmering for a few more minutes to allow the flavors to meld together.
Remove from heat and serve the Atay Balunan Adobo hot with steamed rice.